DixyTalk allows you to do a free online chat with people from all over the world. They say that you can chat without registration and can make new friends in their chat rooms.
Free Registration
On DixyTalk, you need to do registration before starting a chat or you can start chatting by login in as a guest. It's a small form asking for gender, your interest, user name country, state, and age. Only 18+ are allowed on this website.
In a free registration it will ask for email and password. Check the below form of registration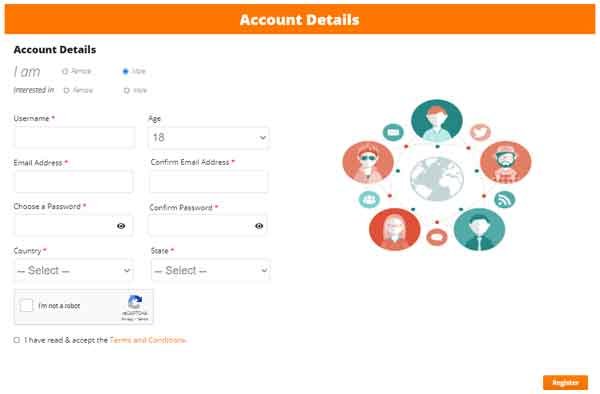 How it works
After sign up as guest or free registration, check the list of all groups
Here you either choose the user and do the private chat with a stranger or choose your interested group.
Free Chat Group
Top group available on DixyTalk are
India Chat Room
South Asia
Pakistani Chat Room
50+ ChatRoom
USA Room
30+ChatRoom
General Chat Room
Single Chat Room.
Chat Area
After selecting the chat group you can see the all the messages in that group and you can start chatting
DixyChat is a good site, you can do chat or play the game as well. But, it is not 100% spam free. You may encounter fake people, fake profiles like any other talk to strangers' website.
DixyTalk Features
Dixytalk provide a mobile-friendly chat rooms with no registration.
It connects you to the world.
You can share images.
It has a Free online chat room group and private chat rooms
You can do a public and private chat.