Meetyou.me is another name of yesichat or y99.in. They claim that they are reviving the IRC chat room like yahoo messenger(TM), Nimbuzz(TM), MSN(TM). These chat rooms are no longer available.
Just like yesichat.in, you can click to start the "Start Chatting" Button to connect yesichat server.
Registration Required
On the second page, it will ask you for the registration by a nickname. Don't worry, you don't reveal your information here, Just enter any name and submit.
It will auto login with this nickname and you don't need to log in again. If you want to register permanently, you can be registered thereby entering email and setting up your password.
Alert Box
Once you login then you visit a page where you have to click on the "GO TO CHAT" option to start.
A chat window will open and it will ask to choose to allow receiving the message alerts from yesichat to your browser.
Random User
Now on the left panel, you can see that random user colored messages.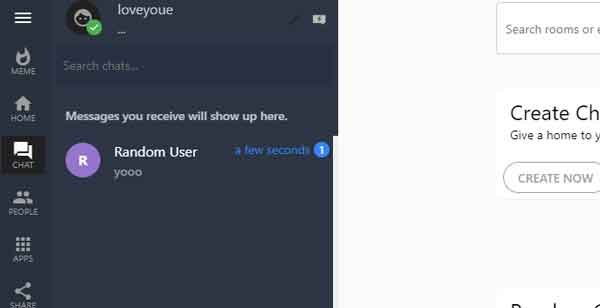 To chat with him, you need to click on the random user and a new tiny window open on the right side, where you can chat with him or end chat, or find a new partner.
Chat Rooms
Like other chat sites. Meetyou.me or yesichat.in gives you an option to "create chat room". This chat room can be private or public.
The private chat room can be protected with a password. So, you can share the private chat room link to your friends on Whatsapp, Facebook, and other social networks. Only those who know the password can open the chat room.
The public chat room are available to all, anyone can find using the search functionality.
YesiChat, Y99.in, Meetyou.me all are the same.
Meetyou.me is powered by YesiChat. It has a good interface and a unique style. But, why they need different names like meetyou.me, yesichat, and y99.in for random chatting. First-time users will do browsing rather than chatting.
Random chat
No doubt, Meetyou.me offer you to connect with a random user. But they are giving more options to users and their Interface is full of options. If you want a true random chat, I still prefer Omegle.com running since 2009, Or Tohla.com since 2010 and for the password-protected room, you must try Meetyou.me